Development
Projects
Atlanta, GA
Antigua, Guatemala
Avon, OH
Beijing, China
Birmingham, AL
Calgary, Canada
Cape Cod, MA
Chino Hills, CA
Fairfield, CT
Flushing, NY
Groton, MA
Los Angeles, CA
Leesburg, VA
London, England
Manhattan, NY
Scottsdale, AZ
Other Projects
Albertville, MN
Austin, TX
Bentonville, AR
Boston, MA
Brooklyn, NY
Charlotte, NC
Cherry Hill, NJ
Chicago, IL
Cincinnati, OH
Grand Rapids, MI
Guilford, CT
Leesburg, VA
Lexington, KY
Manhattan, NY
New Haven, CT
Myrtle Beach, SC
Palm Beach, FL
Pasadena, CA
San Diego, CA
Scarsdale, NY
Scottsdale, AZ
Shenandoah Valley, VA
Sherman Oaks, CA
Tulsa, OK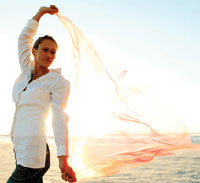 FEATURED PROJECTS
Smartlipo Event Generates $40K in One Day
Acara planned, promoted and executed a Smartlipo event presenting the benefits of laser body sculpting. The event was held at Biologica Institute, a Pasadena based Medical Spa, generating over $40K in sales.
"We are thrilled with the success of our Smartlipo event. Once again, Acara has proven that a Medical Spa can succeed even in our challenging economy."
"The evening was educational and enjoyable. We were able to inform our guests of the benefits of Smartlipo and all of our medical aesthetic services offered at Biologica Institute while they enjoyed refreshments and gifts.''
-- Dr. Robert Tostado
Acara's spa consulting team created a cost effective and efficient promotions program for this event, spending less than $1,500 to promote the evening. A strategic mix of guerrilla marketing methods combined with traditional advertising was implemented to create public awareness -- all just 3 weeks prior to the evening.
---
Acara Takes Northwest Arkansas Medical Spa to the Next Level
After two years from opening this Bentonville, AR Medical Spa's sales stagnated just below the breakeven point.
Acara is tasked with conducting a marketing and operations assessment of this 3,000 square foot Medspa.
An Impact Action Plan is developed and implemented by Acara which included introducing the Acara Sales System, restructuring the organizational chart, rebuilding the compensation program and launching a more effective and efficient marketing effort.
"Within 45 days sales increased by over 40% taking Wellquest Medical Spa to profitability."
-- Steve Swift, President of Wellquest Medical Spa and Clinic
---
Acara Launches AVIE! Medspa & Laser Center: Greatly Exceeds Initial Sales Forecast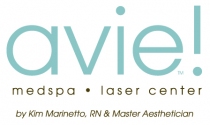 Acara worked with ownership from inception to opening to launch their new medical spa, Avie! Medspa & Laser Center.
Acara was involved in conceptualization, developing the financial proforma, business plan, and securing financing. In addition, the Acara team developed the marketing and operations plans, team training, supplies and equipment specifications and opening support.
AVIE! beat its first month sales forecaste by 4 times!
"Fran and his team have been so instrumental in making our dream a reality. We worked with him and his team for 15 months to build Avie! Medspa and Laser Center from scratch, and the Acara team has been focused on our success from day one. We can't imagine building or managing a medical spa facility without the systems designed by Acara and we are so grateful to the Acara team for their commitment to our success."
-- Steve Marinetto, Co-Owner
---
Acara Works with Top OB Group to Open Pregnancy Wellness - Spa in Scottsdale, AZ
Acara is contracted by a group of high-risk OBs to create a completely new business concept for women.
Acara plans, develops and opens this 2,500 square foot Pregnancy Wellness - Spa in Scottsdale, AZ June 2008 to great acclaim.
Acara worked with the team of three high-risk OBs to envision their dream of a Pregnancy Spa to nurture the women they treated. The dream became a reality when they opened Amomi.
Acara conducted the initial market assessment and completed the feasibility study and developed the business plan that supported the fundraising effort for this project.
In addition, Acara's marketing team worked with the doctors to create the spa's concept and translate that into a brand with matching interior design.
Acara's team was on the ground to support the opening activities and conduct sales training with the Amomi team.
"Have I told you lately how wonderful you are to work with? I'm well aware of all you have done for us, how patient you have been, and how professional you have remained. It speaks volumes of your integrity and own personal values, and we are all enriched by the privilege of working with you.
From a personal standpoint, you and your team are my heroes. Thank you so very much!"
-- Rita DelVecchio, Administrator
---
Medical Spa Sales are Tripled in just 6 Months at this Scarsdale, NY Medspa
Acara worked with Amari Medical Spa and Weight Loss Center to define its mission and position it for growth. Through a new marketing program combined with increased operational efficiency and reorganization of its team we exceeded month-over-month the budgeted sales goals.
"Acara was instrumental in helping us shape the foundation of our Medical Spa business. Their expertise in employee relations, sales, and MedSpa financial forecasting, has helped Amari see rapid growth."
-- S.J. Shah, Medspa Director of Operations
---
Acara Supports Well Known Austin Dermatologist and Regional Hospital Group in the Opening of their MedSpa
Top Austin Dermatologist contracts Acara for expertise in Development, Design, Operations, Training, Marketing and Sales
---
LASIK Center Adds Medical Spa Program to Launch National MedSpa Roll-out
LASIK experts contract Acara to create aesthetic service plug-in business model to be replicated nationwide.